The categories and their percentage
The first five categories are the most important, which will give us the total score (in percentages from 0 to 100%). You rate from half a star (the lowest option to rate) to five stars to assign a quality value to each category. Half a star is the worst, 5 stars is the best. All these categories are mandatory. The five categories and their percentages are: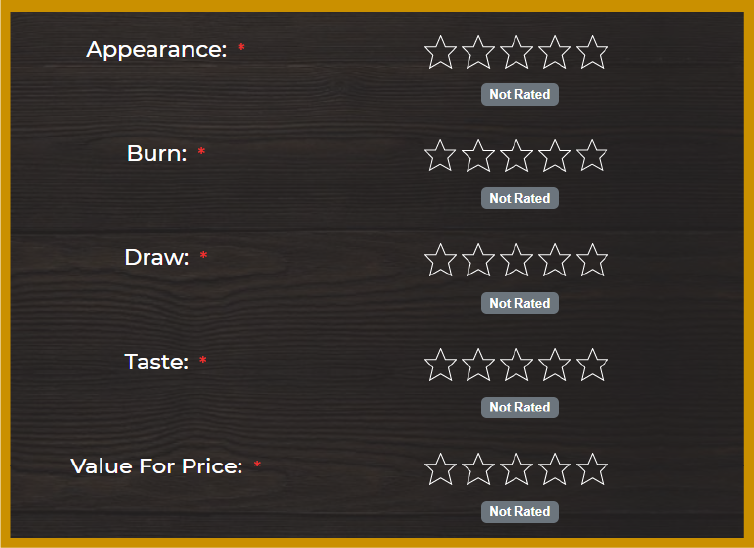 Appearance - 20%
It is the visual presentation and construction of the cigar. Is the wrapper beautiful, well rolled, firm and even, and the bands are well placed, are there blotches, or no?
Burn 20%
This is referenced to how the cigar burns. If it burns straight, if it burns very slowly or very quickly or at an acceptable rate. If there are many problems when lighting it or if you need to try several times.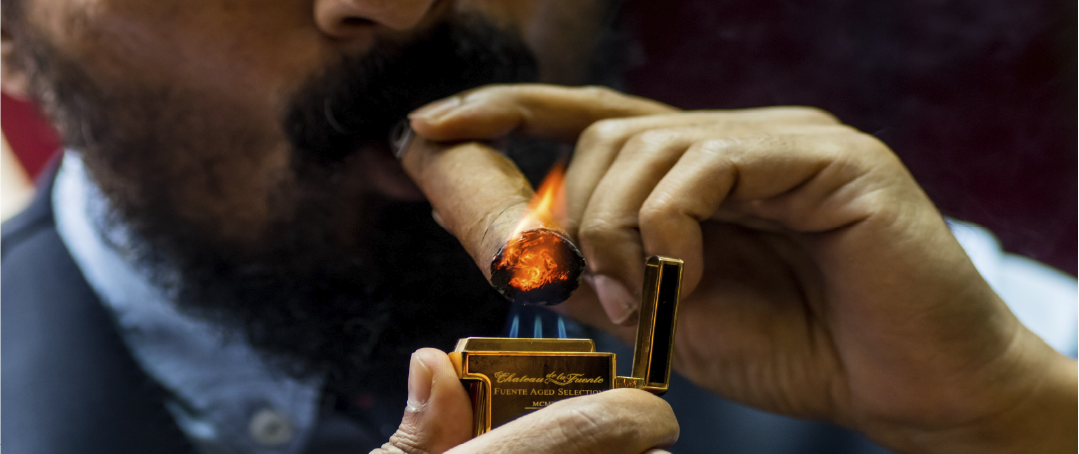 Hit - 20%
This refers to the amount of smoke produced by the cigar. Sometimes cigars are rolled too tight or too loose. Five stars in this category means that the cigar produces the perfect amount of smoke.
Flavor - 30%
In this category, it seeks to evaluate the taste of cigars and, in turn, has the highest value. If it has good flavors, if the flavors are rich, very pronounced and with good body, and if all the flavors blend well or if they do not mix properly. If they are very complex or very simple.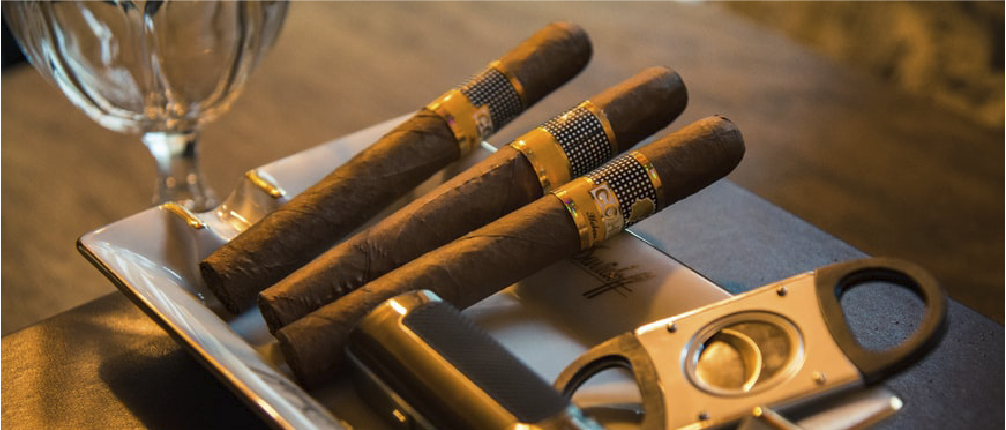 Quality for price - 10%
If the cigar is really worth its price, it harmonizes the entire experience of the product. If this cigar really isn't worth buying or if you want to show that people should buy a whole box.