Use our webpage as an app!

Create a free account with us and don't forget to add us to your home screen to use us like an app. Watch the instructions on how to achieve this here

Our goal is to be the most convenient, user-friendly and enjoyable tool for everyone who enjoys premium cigars. Our platform already has many tools and features, and we add new settings, functions and information every week. From our encyclopedia of over 17,000 cigars and 500 brands, to our professional search engine with all the features you need that will help you find the perfect cigar. Search for whichever characteristics you wish; whether it's flavor, strength, vitola, tobacco type, rating, price, the country of origin and so much more.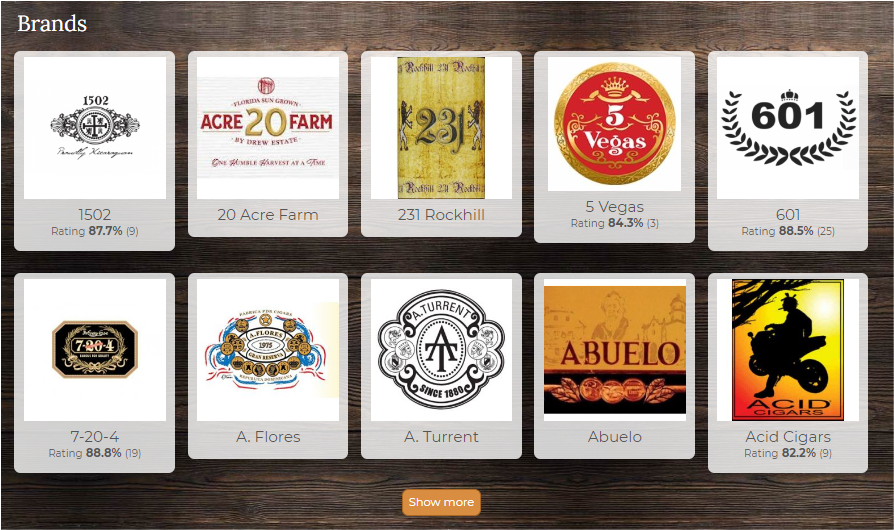 | | |
| --- | --- |
| 1) | 1) Make your own reviews of any cigar! Reviews include all the important characteristics of a good cigar and are shared directly to our Newsfeed. Plus they will be included in the overall rating of that product. Also included in the inforamtion of each product is the price you paid, strength and flavors if you entered them in your cigar review. Don't forget to leave your comments and upload a photo with your Rating! |
2)

2) You can search our Newsfeed Timeline to find other user reviews, articles, news, user posts and aficionados sharing their opinions or just connect and enjoy.



3)

3) In addition, you have the option to share photos and read our blog posts that cover a variety of topics related to premium cigars and related cultures.
Help us become the world's best platform and tool for cigar smokers.
Join our community and culture by creating a free account!
You will never buy a cigar again without checking here first, and you will love our social network!
Encyclopedia and Library of Products:
We've done our best to make it as easy as possible for everyone, our beloved community, to learn about the characteristics and qualities of all cigars whether it's your favorite cigar or a new cigar you want to research and try. Many other websites are biased because they have business affiliations or are sellers of various brands which is why consistent information on cigars is always hard to find. Our platform allows you to search by country without prejudice, or by the list of brands on the home page.
Quick Search
You can quickly find for your product through our search bar.
Specialized Search Engine
You can use our specialized search engine to find your favorite cigar based on a collection of characteristics (flavors, sizes, ratings, prices, tobacco types, etc.).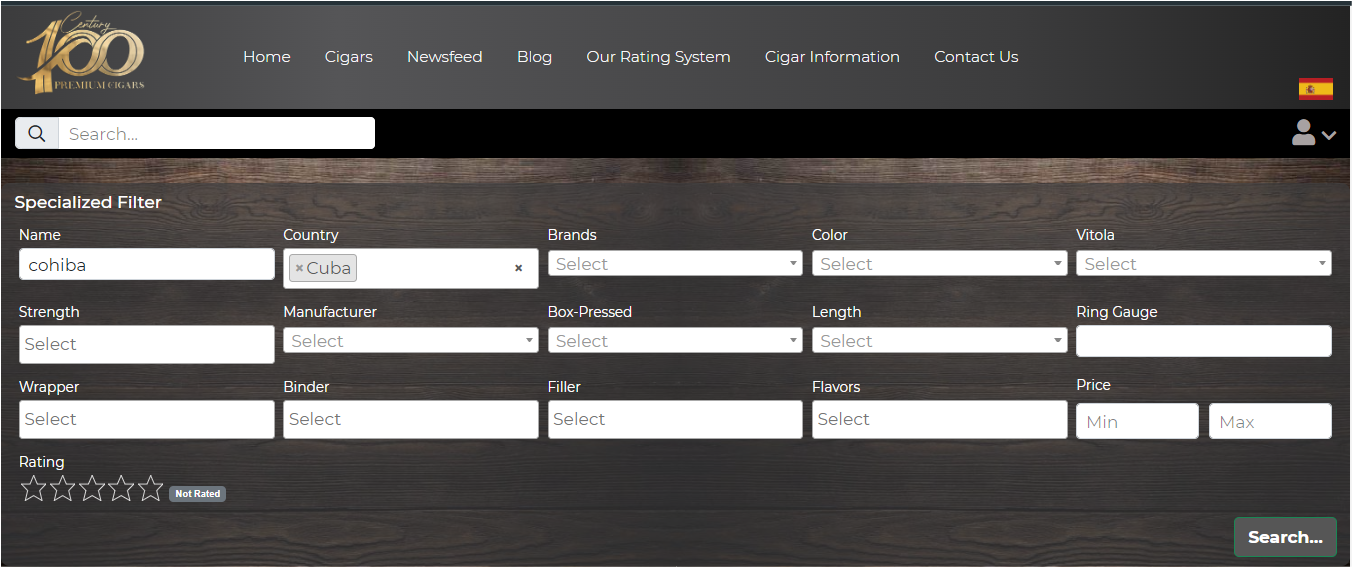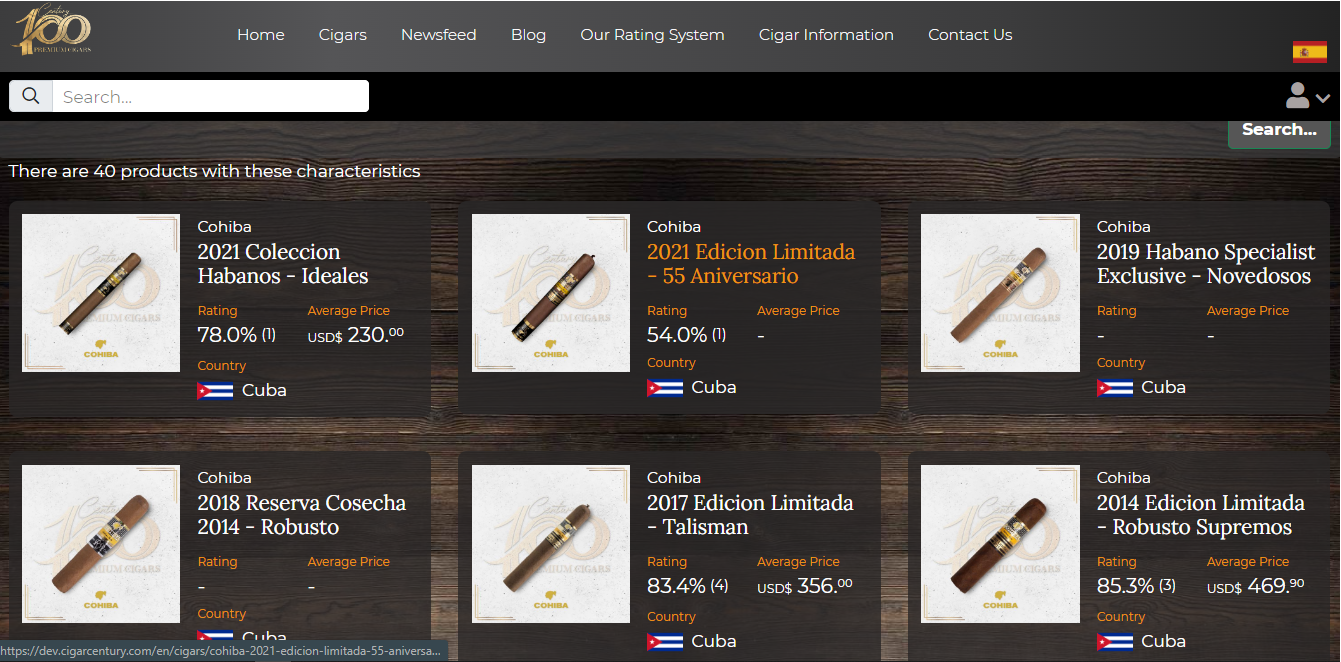 Each product in our library has its own product page so you can review all the important information of any cigar before deciding to buy it.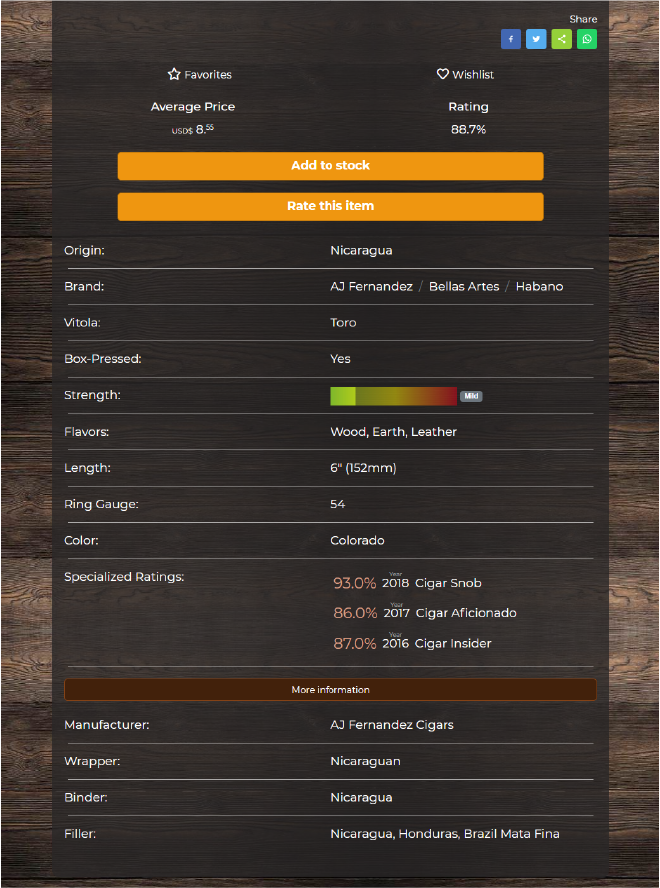 You'll see ratings, reviews, and average prices for products, brands, sub-brands, or entire countries. Whether your checking out your favorite store, shopping online, reviewing a friends recommendation, or you're looking for a cigar to buy as a gift for a cigar lover but aren't a smoker, you're in the right place. This is best place learn about premium cigars.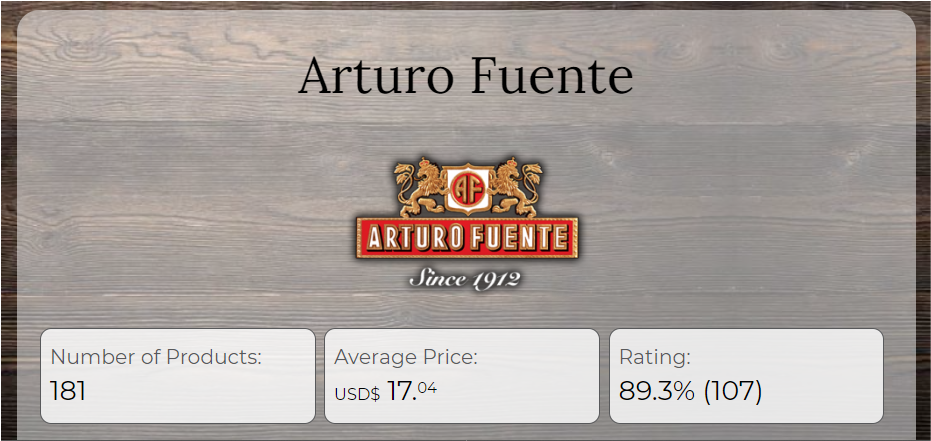 Cigar Reviews:
We have a massive collection of reviews and ratings for all the best cigars. Product reviews include average ratings of accredited websites like Cigar Aficionado, Halfwheel, Cigar Insider, Blind Man's Puff, Cigar Coop, Cigars Lover Magazine, etc., and everything is included with the user Ratings within the Century Cigar Community. Please help your fellow aficionados by giving your opinion and rating your cigars during or after smoking a Cigar. The information left with your review will be incorporated into the data of each product. You can see the entire rating system, including the rating tips, here.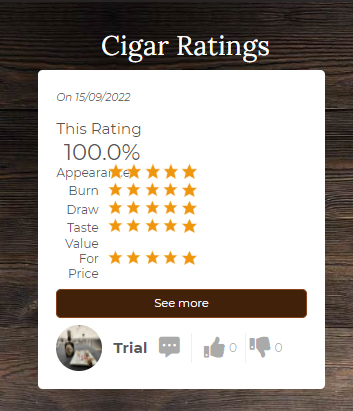 Newsfeed
Here you will find cigar enthusiasts like yourself. You will find your reviews and reviews from your entire Century community and articles and news about all your favorite brands from the most reputable sources. You can view or comment on all of our posts, including event news, statistics, culture, blog posts, photos, and posts from all of our friends in the cigar world or similar cultures. Don't leave without posting your photos and thoughts on the Newsfeed!

Categorize the Newsfeed to see the types of posts you want to see with our Newsfeed filter.
My Profile - Create your free account:
Create your own free account to interact with the community, post cigar reviews, create a favorites list, create a wish list of all the products you want to try, and organize your humidor stock in your 'Virtual Humidor'. Check out previous reviews or save your review draft to complete a more accurate review after smoking multiple cigars of the same type. See and hear from other cigar experts in your Newsfeed. Brainstorm with cigar enthusiasts or test your knowledge/learn more from our tips and tricks.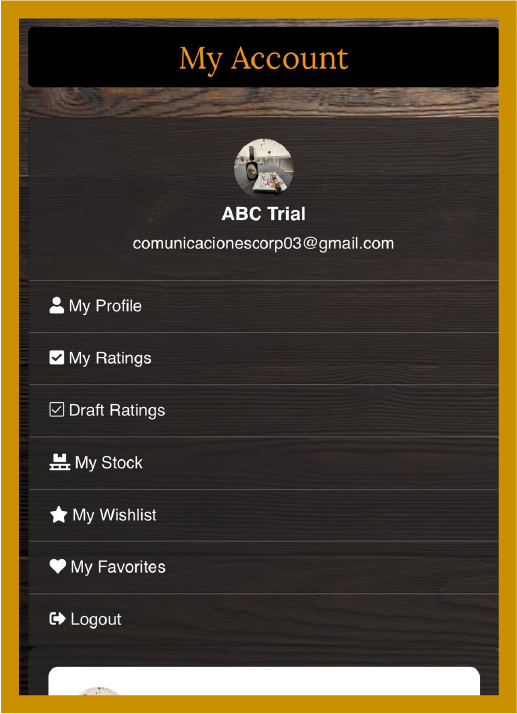 Contact Us
If you have any questions or concerns, please contact us from this page. We are always updating information and improving our platform, and are always interested in hearing your opinions and comments. Our goal and path is to be the best cigar community with the largest collection of information from around the world regarding premium cigars!
We are Century Cigars...
Live the culture, join the community!!!