5 Vegas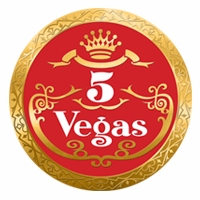 5 Vegas Cigars are a highly respected brand steeped in tradition beginning with the founder who was in exile not only once, but twice. The story begins with Max Berger who fled Poland during World War II for Cuba where he owned well known cigar making factories. He later fled communist Cuba for Miami,
See more
Florida where he and his son, Henry Berger, and his wife would hand roll and package the cigars from their garage. Henry would eventually relocate to Nicaragua and established World Cigars with a group of friends and began making the 5 Vegas Cigar brand. 5 Vegas cigars are now made by the famed Plasencia Family in Honduras, though the blends feature not only quality Honduran tobaccos but those of Nicaragua, Ecuador, and even Costa Rica.
Among the most well-known 5 Vegas blends are the 90+ rated 5 Vegas Classic, which features Nicaraguan Habano and Dominican long-fillers. This is the blend that started it all for the brand.  You can expect high quality smokes steeped in the Cuban tradition, all at reasonable prices. 
5 Vegas Cigars are a highly respected brand steeped in tradition beginning with the founder who was in exile not only once, but twice. The story begins with Max Berger who fled Poland during World War II for Cuba where he owned well known cigar making factories. He later fled communist Cuba for Miami,